La quimera del oro - Charles Chaplin ( Película )
Ficha Técnica:
Título original: The Gold Rush
Año: 1925
País de orígen: Estados Unidos de Norteamérica
Duración: 80 min.
Idioma: muda
Subtítulos: español
Filmación: blanco y negro
Dirección: Charle Chaplin
Música: Charle Chaplin
Reparto:
Charles Chaplin
Georgia Hale
Mack Swain
Tom Murray
Betsy Morrisey
Sinópsis:
En plena fiebre del oro, Charlot llega a Alaska para probar fortuna como muchos otros buscadores. Para refugiarse de una tormenta de nieve, llega hasta una cabaña donde vive el peligroso criminal Black Larsen. Luego, en la misma cabaña, se les une Jim, otro aventurero que se asocia con Charlot. Entre los dos, encuentran un valioso yacimiento que los hará millonarios.
En el viaje de regreso, Charlot se reencuentra con la bella Georgia, a quien conoció en el campamento minero y de quien quedó profundamente enamorado.
Related products
Up to 12 installments
$2.02 USD
Up to 12 installments
$2.02 USD
Up to 12 installments
$2.76 USD
Credit cards
Up to 12 installments
O en 1 pago de:
$4.02 USD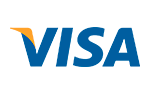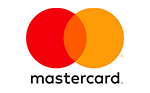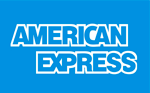 When you finish the purchase you will se the payment information related to this option.
Total:
$4.02 USD
Contact us
(+54-9) 6699-2032 / 15 5629 6523
Moreno 1157 "b" y Agustin R. Caffarena 86 - CABA, Buenos Aires, Argentina.