Construyendo con sonidos (Incluye CD) - Violeta H. de Gainza / Sergio García

Autores: Violeta Hemsy de Gainza / Sergio García
Editorial: Lumen
Edición: 2013
Encuadernación: rústica
Páginas: 160
Idioma: español
ISBN: 978-987-00-0971-9
En esta obra se auspicia una educación musical posible para todos. Es sabido que un buen inicio produce resultados a corto y largo plazo: mientras al futuro músico le ofrecerá bases sólidas para abordar luego una capacitación profesional, al aficionado le habrá brindado experiencia y familiaridad con aspectos vivos de la cultura universal, que más tarde podrá aplicar a la práctica grupal, coral o instrumental de carácter vocacional. Lo importante es que todos, sin excepción, puedan acceder a experiencias significativas y profundas que les permitan disfrutar estéticamente de la música a lo largo de sus vidas.
Incluyendo por igual lo tradicional y lo nuevo, lo popular y lo académico, se sugieren al docente y a los alumnos numerosas propuestas —juegos, debates, dramatizaciones, etc.— que, integrando la acción, el pensamiento y la emoción, recurren al juego como un recurso ideal para el abordaje del campo sonoro, teniendo presente que la música es un fenómeno humano y, por lo tanto, esencialmente expresivo.
Violeta H. de Gainza, pionera incansable, siempre curiosa y de espíritu inquieto, además de ofrecer sus aportes pedagógicos, intenta explicar, de un modo muy personal y desde una visión crítica, las distintas etapas por las que atraviesa la educación musical en nuestro país y en el mundo.
Por su parte, el profesor Sergio García, coautor del presente trabajo, realiza aportes significativos tanto desde lo metodológico como desde lo musical. Los excelentes y oportunos ejemplos musicales, en versiones y arreglos vocales o instrumentales, ofrecen al docente propuestas de ejecución aptas para ser interpretadas por alumnos de los diferentes niveles educativos.
Profesora Edith Raspo de Vanasco
Supervisora coordinadora de Educación Musical
Ministerio de Educación. Gobierno de la Ciudad Autónoma de Buenos Aires
Credit cards
Up to 12 installments
O en 1 pago de:
$11.80 USD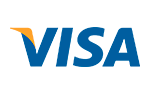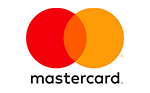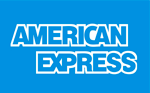 When you finish the purchase you will se the payment information related to this option.
Total:
$11.80 USD
Contact us
(+54-9) 6699-2032 / 15 5629 6523
Moreno 1157 "b" y Agustin R. Caffarena 86 - CABA, Buenos Aires, Argentina.