Roma - Federico Fellini 1972 ( Película )
Ficha Técnica:
Título original: Roma
Año: 1972
País de orígen: Italia
Duración: 128 min.
Idioma: ingles
Subtítulos: español
Filmación: color
Dirección: Federico Fellini
Música: Nino Rota
Reparto:
Peter González Falcón
Fiona Florence
Britta Barnes
Pía De Doses
Marne Maitlan
Renato Giovanoli
Raoult Paule
Sinópsis:
La película trata de evocar (toque fellini puro) más que contar, y lo hace empleando una belleza visual que carece de toda contención.
Fellini es incapaz de retener su caudalosa inventiva (tenía Cinecitá a su entera disposición y podía hacer casi todo lo que se le antojaba).
Prima un destacado sentido del humor; un colmillo de mamut presidiendo una excavación y su satírica visión sobre la Iglesia en el onírico desfile de modelos religioso (lo más famoso de la película).
Un recorrido entre lo documental y lo fantástico por las calles y las nuevas vías para el metro de la ciudad eterna, con máquinas que van descubriendo viejas habitaciones de casas barrocas, tragadas por la tierra, imágenes surrealistas, desfiles de moda eclesiasticos, un excelente paseo por los burdeles y las noches romanas y hasta los recuerdos de Fellini de sus épocas escolares.
Credit cards
Up to 12 installments
O en 1 pago de:
$2.04 USD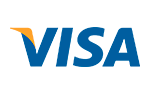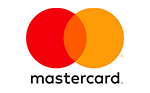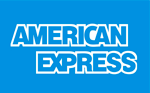 When you finish the purchase you will se the payment information related to this option.
Total:
$2.04 USD
Security and Certifications
Contact us
(+54-9) 6699-2032 / 15 5629 6523
Moreno 1157 "b" y Agustin R. Caffarena 86 - CABA, Buenos Aires, Argentina.