Latinoamérica - Singular aventura de sus danzas - Delia Santana de Kiguel

Autora: Delia Santana de Kiguel
Editorial: Lumen
Edición: 2007
Encuadernación: rústica
Páginas: 272
Idioma: español
ISBN: 978-987-00-0686-2
¿Por qué aventura? Porque trata de las andanzas y de las peripecias que van surgiéndole a la danza en su relación con el hombre danzante, con los dioses, con los otros seres, consigo mismo. ¿Por qué singular? Porque el universo de la danza provoca el descubrimiento de lo único, lo original, lo inusitado. Esta aventura singular inicia su tránsito ente los miedos de aquel hombre que necesitó de la magia, del mito (y hasta de la hechicería) para conjurarlos; que se transmutó en animal danzante, con juegos, máscaras y sacrificios. Hombre danzante que, desde las horas primeras de Europa, África, Latinoamérica, hasta las horas actuales, ya inmerso en el mundo mítico de su comunidad aborigen o criolla, ya en su raigambre africana, ya creando y recreando en un escenario, sigue valiéndose de la danza para entender su mundo, conjurar sus miedos, develar misterios. ¿Por qué? Porque esta aventura nos acerca también al hombre que en todos los tiempos ha sabido sustraerse del mundo para bailar por el placer puro de la danza y (voz y mandato de la especie) para el encuentro de la pareja.
Credit cards
Up to 12 installments
O en 1 pago de:
$9.90 USD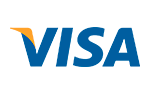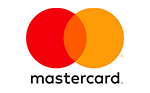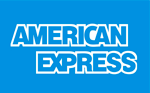 When you finish the purchase you will se the payment information related to this option.
Total:
$9.90 USD
Contact us
(+54-9) 6699-2032 / 15 5629 6523
Moreno 1157 "b" y Agustin R. Caffarena 86 - CABA, Buenos Aires, Argentina.