Gran Hotel - Greta Garbo ( Película )
Ficha Técnica:
Título original: Grand Hotel
Año: 1932
País de orígen: Estados Unidos de Norteamérica
Duración: 115 min.
Idioma: ingles
Subtítulos: español
Filmación: blanco y negro
Dirección: Edmund Goulding
Música: William Axt y Charles Maxwell
Reparto:
Greta Garbo
John Barrimore
Joan Crawford
Wallace Beery
Lyonel Barrimore
Jean Hersholt
Robert McWade
Tully Marshall
Purnell Pratt
Sinópsis:
Las diferentes historias de los huéspedes de un elegante hotel es el argumento de este esperadísimo film de la época, dado su brillante reparto y los publicitados problemas de enfrentamientos de egos surgidos entre sus estrellas durante su rodaje. Obtuvo tan sólo un Oscar, pero fue el de mejor película.
Constituyó una apuesta innovadora en su momento, por presentar una historia cruzando las vidas de unos personajes que no se conocen entre ellos pero que tienen que compartir el mismo escenario durante varios días, el de un hotel de lujo de Berlín: el Grand Hotel. Aquí, una bailarina rusa, un trabajador humilde, un aristócrata y un ladrón entrarán en contacto, acercándose, pero no demasiado. Además de su presentación, la película fue toda una novedad por su elenco, compuesto, por vez primera en el cine, por actrices y actores de gran altura como Greta Garbo, Joan Crawford, John Barrymore, Lionel Barrymore y Wallace Berry, entre otros.
El director Edmund Goulding adaptó la novela de la escritora Vicki Baum titulada "Personas en el hotel" y llevó al cine este film novedoso y arriesgado para su época.
Related products
Up to 12 installments
$4.02 USD
Up to 12 installments
$4.02 USD
Up to 12 installments
$2.02 USD
Credit cards
Up to 12 installments
O en 1 pago de:
$2.04 USD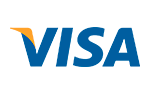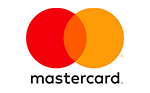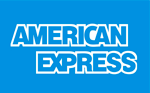 When you finish the purchase you will se the payment information related to this option.
Total:
$2.04 USD
Contact us
(+54-9) 6699-2032 / 15 5629 6523
Moreno 1157 "b" y Agustin R. Caffarena 86 - CABA, Buenos Aires, Argentina.