Crónica de la música de México - Roberto López Moreno

Autor: Roberto López Moreno
Editorial: Lumen
Edición: 2001
Encuadernación: rústica
Páginas: 304
Idioma: español
ISBN: 987-00-0093-2
Roberto López Moreno, poeta y narrador, autor de libros como Yo se lo dije al presidente (Letras mexicanas, FCE); Décimas Lezámicas (UNAM); Las mariposas de la tía Nati (Lecturas mexicanas, CNCA); Verbario de varia hoguera (Instituto Chiapaneco de Cultura); De saurios, itinerarios y adioses (Universidad Autónoma de Chiapas), y muchos otros de poesía y narrativa, agudiza aquí su mirada de vate para contemplar y luego relatar las diversas características del trabajo que han realizado los compositores mexicanos a través de la historia de la música en la América Septentrional. Su amor por esta expresión del arte hace que nada escape a su mirada de poeta, no obstante la brevedad de este libro, que en varios momentos adquiere tintes polémicos (¡bien!), con el fin de aclarar ciertas cosas. No es la primera vez que el poeta toca asuntos de la música, pues trabajos suyos sobre el desarrollo, en México y América latina, de esta expresión estética, se han publicado en la ciudad de México y en otras urbes, como Moscú, San Francisco, Oakland, La Habana... López Moreno nos da aquí, breve pero esclarecedoramente, su visión de lo que ha sido la música de México, y su relación con otros países y otras culturas del mundo.
Related products
Up to 12 installments
$10.36 USD
Up to 12 installments
$31.60 USD
Up to 12 installments
$3.60 USD
Credit cards
Up to 12 installments
O en 1 pago de:
$12.40 USD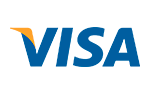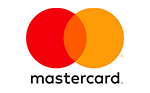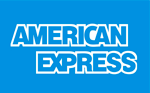 When you finish the purchase you will se the payment information related to this option.
Total:
$12.40 USD
Contact us
(+54-9) 6699-2032 / 15 5629 6523
Moreno 1157 "b" y Agustin R. Caffarena 86 - CABA, Buenos Aires, Argentina.