150 Curiosidades de la Biblia - Para niños de todas las edades - Bernadette McCarver Snyder

Autor: Bernadette McCarver Snyder
Editorial: Lumen
Edición: 2013
Encuadernación: rústica
Páginas: 160
Idioma: español
ISBN: 978-987-00-0315-1
¿Quién dijo que la Biblia es aburrida? ¡La Biblia es un mundo fascinante que espera ser descubierto! Este libro reúne los datos más interesantes, divertidos e inesperados sobre la Biblia, sus costumbres y protagonistas.
¿Te gustan las sorpresas?, ¿los mensajes secretos?, ¿las historias sobre monstruos marinos? ¿Y las aventuras, intrigas y emociones? ¿Sabes dónde puedes encontrar todo esto? ¡En ESTE libro! Ábrelo y sumérgete en el mundo de misterios fascinantes que puedes encontrar hojeando las páginas de la BIBLIA. ¿CÓOOMO?, ¿que la Biblia es aburrida? ¡A que no! La Biblia es TU libro. Lee acerca del "árbol vigilante", el pueblo que se salvó gracias a unos zapatos gastados y un pan viejo... Aprende acerca de Ararat, Areópago, Tértulo y Porcio Festo. Explora tierras desconocidas. Descubre costumbres insólitas. Encuentra gente interesante. Espera lo inesperado. Sólo necesitas un minuto para leer cada "CURIOSIDAD"... ¡Y hay 150 que aguardan para sorprenderte! Llena tu día de las curiosidades más insólitas y divertidas. Llena tu cabeza de ideas geniales. Llena tu corazón con las maravillas, los milagros, las sonrisas y las sorpresas del Buen Dios. ¡La Biblia te espera!
Credit cards
Up to 12 installments
O en 1 pago de:
$7.80 USD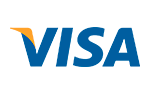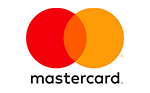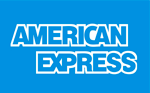 When you finish the purchase you will se the payment information related to this option.
Total:
$7.80 USD
Contact us
(+54-9) 6699-2032 / 15 5629 6523
Moreno 1157 "b" y Agustin R. Caffarena 86 - CABA, Buenos Aires, Argentina.