Tokio blues. Norwegian Wood - Haruki Murakami - Libro

Autor/es: Haruki Murakami
Editorial: Tus Quets
Edición: 2017
Encuadernación: rústica
Páginas: 392
Tamaño: 15 x 23 cm
Idioma: castellano
ISBN: 9789871210190
Sinopsis: Mientras aterriza en un aeropuerto europeo, Toru Watanabe, un ejecutivo de 37 años, escucha una vieja canción de los Beatles que le hace retroceder a su juventud, al turbulento Tokio de los años sesenta. Con una mezcla de melancolía y desasosiego, Toru recuerda entonces a la inestable y misteriosa Naoko, la novia de su mejor y único amigo de la adolescencia, Kizuki. El suicidio de éste distanció a Toru y a Naoko durante un año, hasta que se reencontraron e iniciaron una relación íntima. Sin embargo, la aparición de otra mujer en la vida de Toru le lleva a experimentar el deslumbramiento y el desengaño allí donde todo debería cobrar sentido: el sexo, el amor y la muerte. Y ningún de los personajes parece capaz de alcanzar el frágil equilibrio entre las esperanzas juveniles y la necesidad de encontrar un lugar en el mundo.
¡Seguinos en nuestras redes sociales!
Instagram: https://www.instagram.com/mundusmusica/
Facebook: https://www.facebook.com/mundus.musica/
Credit cards
Up to 12 installments
O en 1 pago de:
$19.69 USD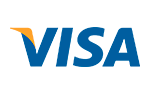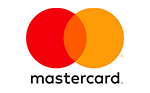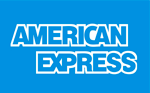 When you finish the purchase you will se the payment information related to this option.
Total:
$19.69 USD
Contact us
(+54-9) 6699-2032 / 15 5629 6523
Moreno 1157 "b" y Agustin R. Caffarena 86 - CABA, Buenos Aires, Argentina.