De Once a Moreno - Historias sobre rieles (Historieta)

Autor/es: Diego Rey, Daniel Perrotta, Guillermo Lauriente, Colorada Majox, Emiliano Maitía, Érica Villar, Marina Muñoz, Javier Hidelbrandt, Lauri Fernández, Emmanuel Enríquez, Juan Damián Correa, Leo Pietro.
Editorial: Hotes de ideas
Edición: 2014 - (blanco y negro)
Encuadernación: rústica con solapa
Páginas: 96
Idioma: castellano
Tamaño: 17 x 23 cm
ISBN: 978-987-33560-3-2
De Once a Moreno es la nueva antología colectiva de Hotel de las Ideas. Se compone de ocho historietas agrupadas bajo una temática común: las estaciones de la línea de tren Sarmiento. El título del libro es un guiño a una frase atribuida a Ramón Columba, fundador de la mítica editorial de "novelas ilustradas", que afirmaba que la lectura de cualquiera de sus revistas debía durar exactamente un viaje en tren desde Once hasta Moreno. Con esta idea en mente, cada historieta además busca acomodarse entre límites de algún género. Así desfilan por estas páginas el policial, el fantástico, el costumbrismo, el gauchesco, el romance… Temas clásicos revisitados bajo la mirada del Hotel de las Ideas y sus ilustres acompañantes.
Dice Leonardo Oyola en el prólogo del libro: Uno –que ha viajado y mucho en el Sarmiento- sabe lo que son las demoras, cancelaciones de servicios, huidas del chancho en malón, emboscadas de inspectores entre vagones y el tiempo… el tiempo transcurrido del viaje ya sea al laburo, al estudio o la vuelta al hogar. De cómo se roban, de cómo se pasan, esos minutos y esas horas. De ansiedades, evasiones y sueños que la cabeza proyecta sobre las vías y en paralelo a la avenida Rivadavia. Porque el Sarmiento es lo que al cuerpo humano la aorta: la arteria principal del Oeste. Y en este sistema circulatorio, ¡mierda que hay historias! A algunas Crónicas del Ángel Gris de Alejandro Dolina, a ciertos pasajes del cine de Raúl Perrone o a los clips de Farsa Producciones para A77aque y Árbol, solo por nombrar un par de ejemplos, ahora le sumamos ni más ni menos que estas historietas que van en el sentido contrario al relato que leí cuando estaba en la primaria: De Once a Moreno nos adentra de a poco al conurbano que a muchos nos tocó patear.
Credit cards
Up to 12 installments
O en 1 pago de:
$7.78 USD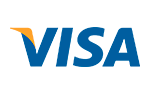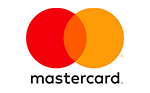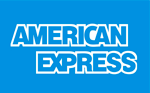 When you finish the purchase you will se the payment information related to this option.
Total:
$7.78 USD
Contact us
(+54-9) 6699-2032 / 15 5629 6523
Moreno 1157 "b" y Agustin R. Caffarena 86 - CABA, Buenos Aires, Argentina.