Vermeer - Obra completa - Colección Extra large Taschen

Autor/es: Karl Schütz
Editorial: Taschen
Encuadernación: Tela con sobrecubierta (en caja)
Páginas: 258
Idioma: castellano
Tamaño: 29 x 39,5 cm
ISBN: 978-3-8365-4292-0
La obra de Vermeer ha originado un éxito de ventas de The New York Times, una película protagonizada por Scarlett Johansson y Colin Firth, cifras récord de visitantes en museos, desde Ámsterdam a Washington D.C., y medidas de seguridad especiales en el museo Mauritshuis, en La Haya, lugar de peregrinación al que acuden miles de personas a diario para contemplar la enigmática y encantadora Joven de la perla, también conocida como la "Mona Lisa holandesa".
En vida, la fama de Johannes Vermeer (1632-1675) apenas sobrepasó las fronteras de su ciudad natal, Delft, y el reducido círculo de sus mecenas. Después de su muerte, su nombre cayó durante largo tiempo en el olvido, salvo para algunos coleccionistas y marchantes de arte holandeses. Fuera de Holanda, sus pinturas incluso se atribuyeron erróneamente a otros artistas. No fue hasta mediados del siglo XIX cuando Vermeer llamó la atención del mundo del arte internacional que, de pronto, supo admirar su precisión narrativa, la meticulosidad de los detalles de sus texturas y los planos de luz majestuosos.Habían descubierto a un genio.
Esta edición en formato XL reúne el catálogo de la obra completa de Vermeer en una monografía de calidad excepcional, que presenta las escenas, sosegadas y cautivadoras al mismo tiempo, tan valoradas en galerías de toda Europa y Estados Unidos. Con nuevas fotografías de muchas de sus obras, el restringido pero profundamente evocador repertorio de situaciones domésticas de Vermeer —alguien escribiendo una carta, tocando un instrumento o incluso preparando algo en la cocina— se despliega en un volumen de grandes dimensiones que, además, incluye tres desplegables. Numerosos detalles revelan la habilidad excepcional del artista no sólo para plasmar los usos y costumbres de la Edad de Oro holandesa, sino también para sintetizar una historia completa en un solo gesto, en una expresión o una simple mirada.
Credit cards
Up to 12 installments
O en 1 pago de:
$226.39 USD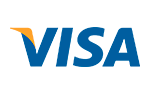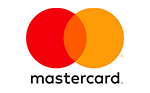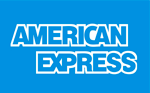 When you finish the purchase you will se the payment information related to this option.
Total:
$226.39 USD
Contact us
(+54-9) 6699-2032 / 15 5629 6523
Moreno 1157 "b" y Agustin R. Caffarena 86 - CABA, Buenos Aires, Argentina.